AIPL Joy Gallery, New Launch Commercial Project Sector 66 Golf Extn. Road, Gurgaon | Call for best deal - 78270-05000
2020-05-28T09:23:51
2020-05-28T09:23:51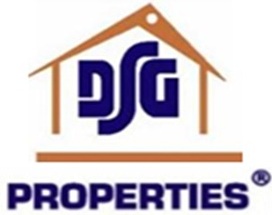 DSG PROPERTIES-GURGAON & FARIDABAD DLR
nowfloats
AIPL Joy Gallery, New Launch Commercial Project Sector 66 Golf Extn. Road, Gurgaon | Call for best deal - 78270-05000
AIPL Joy Gallery is deliberately located in Sector 66, Gurgaon which is on the main Golf Course Extension Road. It also enjoys an exceptional catchment area which includes group housing development and Township plus a large working population from ITSEZs in the surrounding area. It offers the residents quite an easy accessibility and connectivity from Golf Course Extension Road. 
Aipl Joy Gallery Gurgaon | Mixed-Used Retail Development | F&B outlets with Food Court, Restaurants & Cafes, Entertainment Zone | New Commercial project in Gurugram
After the tremendous success of Joy Central and Joy Square, Aipl proudly launching it's another masterpiece in Gurugram AIPL Joy Gallery Gurgaon - High-end, mixed-use retail development and quite a joyful mix of premium High-Street Retail outlets consisting of Restaurants, Cafes, Food Court, and Entertainment Zone.
Each of the brands at AIPL Joy Gallery Gurgaon will strive to make your experience of shopping as much comfortable, convenient & delightful as possible.
AIPL Joy Gallery Gurgaon - Highlights
Spread over 4.28 acres with super area - 3,41,564 sq.ft.

Located on main Golf Course Extn. Road in Sector 66, Gurugram.

A high-end Mixed-Use Retail Development 
AIPL Joy Gallery Gurgaon - Joyful Mix of :

Premium High-Street Retail.

F&B outlets with Food Court, Restaurants & Cafes.

Entertainment Zone.
AIPL Joy Gallery Gurgaon - Images Gallery
AIPL Joy Gallery Gurgaon - Location Map
About AIPL (Advance India Projects Limited)
More than two decades in Real Estate Development Business, AIPL has a deep understanding of the many aspects that come under the Real Estate industry. With a diversified portfolio of Real Estate projects that we have undertaken, we are dedicated to delivering only the best. AIPL being one of the most respected Real Estate Developers in Gurgaon, has been working hard towards being able to contribute significantly to the infrastructural development that has taken hold of the National Capital Region.
After making a name for itself in terms of sustainable architecture in various parts of India like Delhi, Gurgaon, Noida, Udaipur, Amritsar, Khanna. AIPL has recently launched more projects in Gurgaon, the millennium city among other developments that are in the pipeline. 
Recognizing the need of the hour, when modern Real Estate investors are on the lookout for green and sustainable developments that can offer them a lifestyle, exclusivity and convenience, the new AIPL projects are slated to meet the high standards set by property buyers. 
AIPL Joy Gallery Gurgaon - Get in touch with us