AMRIT HOMES Sector 88 Faridabad - Sudarshan Amrit Homes in Sector 88, Greater Faridabad | Affordable Homes Faridabad | Call +91-782700-5000
2020-11-17T14:20:50
2020-11-17T14:20:50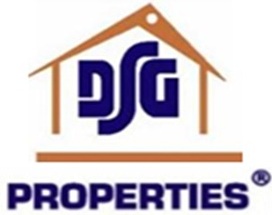 DSG PROPERTIES-GURGAON & FARIDABAD DLR
nowfloats
AMRIT HOMES Sector 88 Faridabad - Sudarshan Amrit Homes in Sector 88, Greater Faridabad | Affordable Homes Faridabad | Call +91-782700-5000
Sudarshan Buildtech Pvt Ltd presents "AMRIT HOMES" - Newly Launched Under Haryana Affordable Housing Policy Flats to provide housing for all in the state by 2022. Sudarshan Amrit Homes are the latest  New residential apartments/flats available for sale in Sector 88 Faridabad on Main Kheri Road banging next to Amritamayi Super Multi Speciality Hospital - upcoming biggest hospital in North India in sector 88 Faridabad under Haryana affordable housing policy.
AMRIT HOMES GALLERY
AMRIT HOMES LOCATION
AMRIT HOMES SITE PLAN
AMRIT HOMES FLOOR PLANS
AMRIT HOMES PAYMENT PLAN
AMRIT HOMES Sector 88 Greater Faridabad
AMRIT HOMES Sector 88 Faridabad Project falls under Pradhan Mantri Awas Yojana (PMAY) and every buyer can avail Subsidy* under PMAY Scheme. AMRIT HOMES Sector 88 Faridabad project is been conceived on 5.06 Acres by SUDARSHAN BUILDTECH PVT LTD constructing 724 Flats in Sector 88 Faridabad with bearing License No.: 116 of 2019 & above all Avail Bank Home Loan upto 90% of Apartment Cost from all Leading Banks.
AMRIT HOMES -  BOOK NOW
Subscribe To Our Official Youtube Channel
Get Latest Updates On Our Facebook Page