Arihant South Winds SurajKund Faridabad - Book 3BHK/4BHK | Faridabad Luxurious Residential project | South of Delhi | Call 78270-05000
2020-05-21T08:18:18
2020-05-21T08:18:18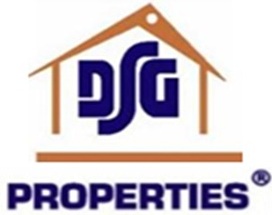 DSG PROPERTIES-GURGAON & FARIDABAD DLR
nowfloats
Arihant South Winds SurajKund Faridabad - Book 3BHK/4BHK | Faridabad Luxurious Residential project | South of Delhi | Call 78270-05000
Arihant Southwinds - Luxury blended with opulence
South of Delhi Surajkund Faridabad
The concept evolves by conscious amalgamation of contemporary and ethnic architecture and there is a consistent flow of flora and fauna outside as well as inside the building premises by providing uninterrupted landscape green podium at first floor level.
A world class real estate project by one of the leading real estate players of Delhi NCR. Arihant South Winds is a vision of a global lifestyle. Arihant South Winds at Planet Surajkund, Faridabad, is one place that will provide you the luxury, comfort and security international standards. The project offers an exclusive choice of ultra luxury 3bhk, 3bhk+1 and 4 Bhk apartment options. 
The magnificent triple heighted lobby with sprawling green cascade gives a warm and serene feel to the occupants. An exclusive lift takes you to the Arravali sky lounge where one can relish the amazing view of surrounding arravali ranges. Another unique feature of the building complex is its hanging glass knife edge infinity swimming pool.
Arihant Southwinds - Location Map
Arihant Southwinds - Site Plan
Arihant Southwinds - Floor Plans
Arihant Southwinds - Specifications
Our Arihant Southwinds Faridabad offers plenty of options to sustain and makes the customers to arrive with ease. Additionally, our designers can customize* the apartments with unique features and specifications according to your need. We will meet your proper requirements by availing professional developers to develop the residential project.