Elan Epic - Shops, Restaurant, Multiplex in Sector 70 Gurgaon | Gurugram Shops & Showrooms | Luxury Retail Destination of India | Call 78270-05000
2020-05-15T10:40:03
2020-05-15T10:40:03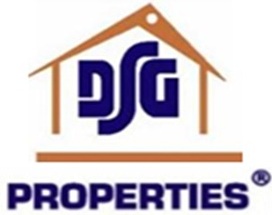 DSG PROPERTIES-GURGAON & FARIDABAD DLR
nowfloats
Elan Epic - Shops, Restaurant, Multiplex in Sector 70 Gurgaon | Gurugram Shops & Showrooms | Luxury Retail Destination of India | Call 78270-05000
Elan Group, Builder knows for his trust and fastest-growing in Commercial Real Estate Industry in Gurgaon Haryana. Élan Group is one of the most popular builders in Gurgaon launching many commercial Projects. elan group presents first ever Luxury Retail Destination of India - ELAN EPIC, Sector - 70, SPR (Southern Peripheral Road) Gurugram.
ELAN EPIC is imagined as a jewellery box where upon entering the box, one is encountered by a secret magical world where volumes seem to float around in space on top of a giant water body. Inspired by the fictional digital imagery of planet 'Pandora' from the movie Avatar, where giant natural overgrown mountain ranges are suspended in space with spectacular fauna and giant waterfalls.
This world is then intertwined with contemporary hi-tech features and materials such as digital screens, highly reflective surfaces and interactive LED lighting.
The project is composed of 3 main long rectangular volumes that are organised around large central courtyard. This courtyard is made up principally of an oversize reflection pool with a large floating platform. Each volume is double loaded, thus offering shops on each side. Half of the shops will open up to the central space and the other half open up to the external pedestrian promenades.
Gallery 
The project is arranged over 6 levels on 3 sides and 7 levels on the North side only. 4 levels are purely retail and the top levels will offer an exciting mix of Multiplex, food court, specialty restaurants, entertainment zones, specialty stores and a large roof garden accessible directly from the food court. 
The entrance to the development offers glimpses of the internal courtyard without giving it away. A series of gentle landscape steps gives visitors a choice to either walk up or down. The entrance level is set exactly between ground level and lower ground level thus blurring the perception of what level is grounds. The steps are designed as landscaped elements connecting different levels of vegetation, seating and hardscape.
Location Advantages
Floor Plans
Premium Largely Restaurant Spaces 3rd & 4th Floor with Multiplexes
Elan is continuously developing revolutionary innovations that are powering the next upheaval in Indian realty industry. It aims at creating connections between discerning individuals and intelligent spaces to create exciting new prospects.
ELAN EPIC - THE EPIC LAUNCHING PARTY
Everything is right there round the corner and you don't have to wait for anything. So, overall, this Elan Epic is "Epic" is real sense with a touch of security, stability and luxury.
Every time, our commitment to buyers, investors and brokers, provides access to state-of-the-art spaces that are contemporary, inspirational and possess great value.