Emaar Digi Homes - 2/3 BHK Apartments Starting 1.57 Cr* | Emaar India New Luxury Project in Gurgaon | Call +91-78270-05000
2020-09-21T08:17:50
2020-09-21T08:20:02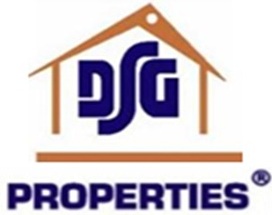 DSG PROPERTIES-GURGAON & FARIDABAD DLR
nowfloats
Emaar Digi Homes - 2/3 BHK Apartments Starting 1.57 Cr* | Emaar India New Luxury Project in Gurgaon | Call +91-78270-05000
Emaar Digihomes Sector 62 Gurgaon
Emaar Digi Homes is a luxury Residential project in Sector 62 Gurgaon by Emaar India Group. As the Name specifies Digital Homes, these homes are designed to work on your Touch and Voice Commands. Emaar Digi Homes are in the Heart of the Prime Golf Course Extension Road. Here, They Promise for Best towards Quality and Luxury Living.
Emaar Digi Homes they are offering 2BHK and 3BHK Apartments ranging from 1508 sq.ft to 2589 sqft with Abundant of space by using the optimum area without disrupting one Luxury Feeling. This Project consists of Three High Towers and In Each Tower, there are four Apartments.
In Emaar Digi Homes Sector 62, All the Apartments are created to put a Smile on every one Face. Every apartment here is well designed and open Indoor so that Every Angle of the House look Elegant.
Life at Emaar DIGI Homes
In today's smart environment, unseen technology is hard at making our life simpler, easier and more effective with the help of new age digital tools. The aesthetic design and plush amenities make living here a luxury and a need.
Emaar DIGI Homes - Luxury Homes That Listen
VOICE ENABLED SMART HOMES
The aim has always been to cater to the desires of the new age. The last mile of digital integration with the world is intelligently enabled homes which may seem like a luxury today but is a reality of tomorrow.
Voice & Touch enabled home automation

Biometric Authorization at the main door

Video Door Phone

Automation for Smart Mood Lighting, ACs, Curtains, TV & Appliances

Smoke & Gas Leak Sensors in Kitchen

Wi-Fi Router with panic button in Master Bedroom

Smart Glass in Kitchen

Voice Command Controlling device in Living Room
THE NEW WORLD SURROUNDS EMAAR DIGIHOMES
Emaar DIGI Homes - Site Master Plan
Emaar DIGI Homes - Floor Plans