M3M Skywalk Luxury Apartments Sector 74 Gurgaon - Pay 50K & Book Your Luxury 2/3bhk Apartment | M3M Gurugram Unlocked | Call +91-78270-05000
2020-08-04T11:23:29
2020-08-04T11:23:29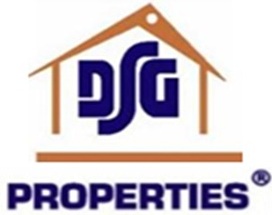 DSG PROPERTIES-GURGAON & FARIDABAD DLR
nowfloats
M3M Skywalk Luxury Apartments Sector 74 Gurgaon - Pay 50K & Book Your Luxury 2/3bhk Apartment | M3M Gurugram Unlocked | Call +91-78270-05000
M3M SKYWALK Sector 74 Gurgaon - Corner Walk Gurugram
HRERA REGN. NO. 01/2017 DTD. 14.06.2017
M3M Skywalk -

An exceptional Two and Three bedroom residences benefiting from the unmatched amenities 

in the next growth corridor of Gurugram which is been touted as Gurugram's most futuristic residential address.

With proximity to NH-8, it lies in close proximity to some of the fortune 500 corporate houses in Gurugram.
Get 18X of Booking Amount Book Now at Rs 50000

Get 18%of Return till structure

Get 12%of Return till OC/Possession

Get 18 Months OF FREE MAINTENANCE

Investment Starts From Rs 500000

Payment Plan 50:50

Apartment size starts. 1400 sq feet onwards
M3M India unveils its new residential Luxury Apartments at M3M Corner walk Sector 74 Gurgaon on Southern Periphery Road. Everything you need and love is just a minute's away. Live spontaneously and embrace every moment of togetherness with your loved ones where desires will never have to wait again.
M3M Skywalk, the most vigorous version of the urban experience. The acme of availability and access, so that everything you need and love is just a minute's walk from your home. 
Unlocking the biggest opportunity in the history of real estate with 18 Or Nothing* offer– Get 18% rentals per annum, 18X your money in one day, 18 months free maintenance. This offer is valid for four premium under-construction residential developments: M3M Ikonic, M3M Heights, M3M Skywalk, and M3M Icon! Book today and avail of this exclusive offer.
M3M Skywalk one stop solution for living, pubbing, shopping, design, eating, opens air experience, and outdoor adventure. Motivated by way of life from various societies comes a heaven that offers a luxuriously blend of living, shopping and recreation.
A place where nights are as happening as days and where one gets the best of living, pubbing, shopping, fashion, dining, outdoor adventure, and entertainment. Inspired by lifestyle from different cultures comes a paradise that offers a richly diverse mix of living, shopping and leisure activities.
M3M SKYWALK Sector 74 Gurgaon - Location Map
M3M SKYWALK Sector 74 Gurgaon - Project Master Plan
M3M SKYWALK Sector 74 Gurgaon - Floor Plans
Subscribe To Our Official Youtube Channel
Get Latest Updates On Our Facebook Page