OMAXE CHOWK MALL CHANDANI CHOWK DELHI | 78270-05000 | Commercial Shops & Food court in Asia's largest wholesale market
2020-03-30T10:46:12
2020-03-30T10:52:39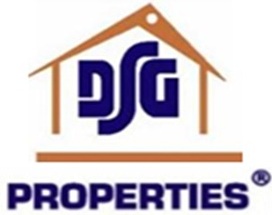 DSG PROPERTIES-GURGAON & FARIDABAD DLR
nowfloats
OMAXE CHOWK MALL CHANDANI CHOWK DELHI | 78270-05000 | Commercial Shops & Food court in Asia's largest wholesale market
Omaxe Chandni Chowk - GateWay to Chandni Chowk, to Asia's Largest Wholesale & Retail Market. Omaxe Chowk Mall Delhi is your ideal destination.
Strategically located in the heart of Chandni Chowk, Omaxe Chowk is the largest development in Chandni Chowk so far. This 22-metre high building is expected to encompass around 3.6 lakh sq. ft. space for retail and 1.5 lakh sq. ft. for food & beverages.
The building is situated on the 100 Ft wide HC Sen Marg, adjacent to Chandni Chowk metro station. The well-planned placement of Omaxe Chowk makes it proximal to all important locations like Sis Ganj Gurudwara, 3 min. walk from Old Delhi Railway Station, 5 min. walk from Red Fort and several other heritage properties which millions of tourists visit every year.
In the current scenario of Chandni Chowk, despite having an incremental business, there's no infrastructure to support the same. Challenges like chaotic traffic, no parking facility, lack of amenities and the unwanted threat of stealing make business unorganised.
With the introduction of Omaxe Chowk, all major challenges will be eliminated. Fully Air-Conditioned Spaces, Maintained Washrooms, Lifts, Escalators and A Food Court are some of the many modern amenities, this ambitious project is equipped with.
Omaxe Chowk is destined to be a gateway for major manufacturers and mega-brands to invite 7 times greater footfall than any other mall in India.
PROJECT HIGHLIGHTS
↪ Next-Gen Shopping destination with iconic design, unmatched features, modern amenities and more
↪ Direct access from Chandni Chowk metro station
↪ Iconic architecture which amalgamates Indian, Mughal & British elements
↪ Dedicated Food & Beverages area spread across more than 10,000 sq. mtr. serving local delicacies & other cuisines
↪ Shops with floor to floor height of 4.8 mtr. and wide corridors
↪ 5 level parking and exclusive valet service & Dedicated loading & Unloading bays
↪ Business Concierge & Exclusive, Privileged Membership Cards
↪ Dedicated space for rooftop dining experience and grand events
↪ Mix of ownership and lease based model, offering the best of global and Indian brands
↪ A truly brand building opportunity for businesses with 5 Star rated Green Building- Griha Certified*
With well-structured architect inspired by the Mughal, Indian & British designs, the project includes spacious shops, showrooms and corridors which is most likely to boost the influx of people in Chandni Chowk by 30% year on year.
It is being said that this opportunity has come again to become a part of Chandni Chowk almost after 300 years, would you like to miss this one!
Feel free to call for further details at +91-786-205-3636.
Subscribe the channel to get amazing real estate deals and updates.
PROPERTIES FROM OMAXE HAVE IT ALL, WHETHER YOU WANT A HOME OR RETURN ON INVESTMENT.