Privacy Policy
2018-10-13T16:01:39
2018-10-13T16:01:39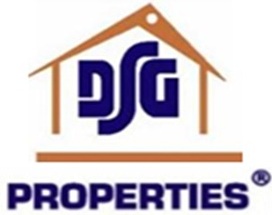 DSG PROPERTIES-GURGAON & FARIDABAD DLR
nowfloats
Privacy Policy
Privacy Policy
Your privacy on the Internet is of the utmost importance to us. Because we gather certain types of information about the customers of  dsgproperties.in  , we feel you should fully understand the terms and conditions surrounding the capture and use of that information.
Some forms on our site ask for contact information, details of your current home or a home you would like to purchase and some limited personal information. We use the contact information from these forms to send the customer information about dsgproperties.in Services and to contact the customer for follow-up. The details of the current and future home ownership situation and the personal information requested are used to match the needs and wants of the customer with the property to best meet those needs and wants.
The names of customers who contact us seeking information and assistance in buying, selling or leasing real estate property are not sold, distributed, or shared with anyone outside of dsgproperties.in  . The information received is used solely for the benefit of the customer of dsgproperties.in and to facilitate the purchase, sale or lease of property.
Dsgproperties.in may send you e-mail about your property query on your account and in response to your questions. dsgproperties.in along with its subsidiaries may also send you e-mail with information and/or special offers about products and services that may be of interest to you, unless you indicate you do not want to receive them.
Under most circumstances, we will give you an opportunity to let us know your preference regarding the receiving of promotional e-mail. This option applies to promotional e-mail only, as we may find it necessary to send you e-mail relating to your account, product or pricing changes.
Promotional e-mail that you receive from dsgproperties.in will tell you how to decline receiving future promotional e-mail.
If you are a registered user, you can review and update your profile using your user name and password. You can also contact our Customer Service Representative.
dsgproperties.in reserves the right to make changes to this site at any time.